Pastor Chris Kruchkow and his family joined Cross Community Church at the beginning of 2012. His passion for helping his congregation grow and reaching out to the lost is very evident. If you visit us on Sunday, be sure to stop and introduce yourself!
Pastor Craig Yoder and his family returned to Berne, Craig's hometown, in July, 2014, and Cross Church is pleased to have Pastor Craig as a vital member of the ministry team. His passion is in music and in leading worship and he brings considerable experience in working with small groups. His family also brings a wealth of musical talent. Pastor Craig leads the youth ministry, Student Underground, for youth grades 7-12.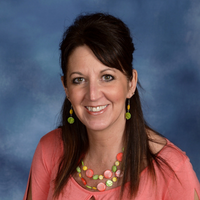 Terri has a great heart for working with local youth, engaging them in Bible lessons and providing opportunities for them to serve others and grow in their relationships with God.